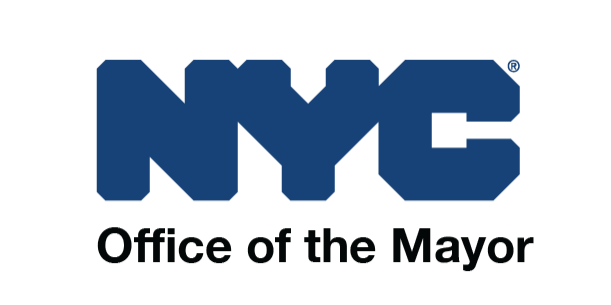 Mayor Adams to Host Free Event to Combat Car Thefts, Provide Anti-Theft Tools to Hyundai Owners
Hyundai Owners Can Receive Free Software Upgrades and Steering Wheel Locks at Two-Day Clinic in Queens
While Overall Crime Continues to Decrease Citywide, Adams Administration Continues Crackdown on Auto Thefts
NEW YORK – New York City Mayor Eric Adams today announced plans to host a two-day clinic on October 28 and 29, 2023, offering free anti-theft software upgrades and other tools to Hyundai car owners as part of the Adams administration's ongoing efforts to combat auto thefts. The event is a being led by Deputy Mayor for Public Safety Philip Banks III and New York City Police Department (NYPD) Commissioner Edward Caban, in partnership with Hyundai USA, and the Greater New York Automobile Dealers Association (GNYADA).
"Violent crime is down in New York City, but we aren't going to take our foot off the gas when it comes to combatting car thefts," said Mayor Adams. "This event will provide a free and easy way for Hyundai owners to protect themselves from falling victim to auto theft, and I encourage residents to take advantage of this clinic as we continue to attack this issue from every angle."
"No one should have to suffer the financial and emotional toll that comes with having your car stolen," said Deputy Mayor Banks. "This clinic is a way for Hyundai car owners to protect themselves against theft just by showing up — no appointments or paperwork needed. It's an easy way for people to safeguard their hard-earned investments and have peace of mind that their vehicles are secure."
"At the NYPD, we pride ourselves on our ability to prevent and disrupt criminal activity through intelligence-driven public safety — when we see a problem, we work to find the solution," said NYPD Commissioner Caban. "This clinic is part of our ongoing crime prevention awareness campaign that teaches and reminds New Yorkers how they can avoid becoming victims. It is another product of our focused vision for a safer New York City."
The clinic will take place from 7:00 AM to 7:00 PM on Saturday and Sunday, October 28 and 29, 2023 at the GNYADA Center for Automotive Education and Training, located at 15-30 Petracca Place in Queens. Owners of Hyundai vehicles from 2013 to 2022 with turn-key ignitions are eligible to receive a free anti-theft software upgrade, which will be performed on-site by Hyundai service technicians. The upgrade typically takes about 15 minutes to complete, excluding any waiting time. Hyundai owners with vehicles not eligible for the software upgrade are eligible for a free steering wheel lock (while supplies last) courtesy of Hyundai. No appointment or pre-registration is necessary to participate, and vehicle owners do not need to provide any documentation to receive the software upgrade.
The following Hyundai vehicles will be eligible for upgrades: 2018-2022 Accent, 2011-2022 Elantra, 2013-2020 Elantra GT, 2013-2014 Genesis Coupe, 2018-2022 Kona, 2020-2021 Palisade, 2013-2022 Santa Fe, 2013-2018 Santa Fe Sport, 2019 Santa Fe XL, 2011-2019 Sonata, 2011-2022 Tucson, 2012-2017 and 2019-2021 Veloster, and 2020-2021 Venue.
Despite an overall decrease in major crimes so far this year, grand larceny auto has risen approximately 19 percent through September, year to date. This increase is due largely to a rise in the theft of specific Hyundai and Kia models, which are vulnerable to theft due to software vulnerabilities. This trend, fueled by viral social media videos, emerged in the city in September 2022, spiked three months later, and continues to this day.
In September 2023, Mayor Adams released a comprehensive plan to tackle auto thefts across the five boroughs. The plan includes new enforcement strategies, enhanced collaboration with private and public sector partners, and educational efforts. As a result, every NYPD precinct now has a dedicated grand larceny auto radio motor patrol car equipped with two mobile license plate readers, patrolling 24/7 and serving as liaisons to the existing detective squads within each precinct's jurisdiction. Additionally, the NYPD has appointed a grand larceny auto coordinator within its Crime Analysis Unit to enhance data collection on stolen or lost vehicles and arrest tracking.
"A security vulnerability found in almost 4 million Hyundai vehicles allows someone to easily start the engine without a key, sparking a social media challenge encouraging young people to steal these vehicles," said New York State Assemblymember Jenifer Rajkumar. "Mayor Adams, Commissioner Caban, and Deputy Mayor Banks' two-day clinic will equip car owners with the software upgrades that eliminate this vulnerability, giving New Yorkers peace of mind that their car will not make the next TikTok video. The clinic is part of Mayor Adams' comprehensive plan of education, intervention, and deterrence to take a bite out of grand larceny of automobiles. I am pleased to partner with the mayor at the state level as we work together to put the brakes on GLA in our city."
"Fighting crime at every turn is imperative.  I encourage all of my constituents and all New Yorkers to educate themselves on the resources and tools available to combat car theft," said New York State Assemblymember George Alvarez. "This essential free two-day clinic is just one more bold step towards combatting car thefts, promoting public safety, and reducing crime in our city, and I encourage all constituents in the 78th Assembly District and across our city to take advantage of this essential resource."
"Anything that can be done that can reduce car thefts on Staten Island and across New York City, are welcome," said Staten Island Borough President Vito Fossella. "We applaud the mayor for showcasing this initiative."
"Car thefts can be life-altering for victims," said New York City Council Majority Whip Selvena N. Brooks-Powers. "I commend the administration for making tools available that empower owners to protect their property. Vehicle owners should make every effort to guard against theft, and I encourage drivers to take advantage of these programs."
"Car theft is one of the key crime stats that continues to grow in my district and affects many of my constituents," said New York City Councilmember Lynn Schulman. "With Hyundai owners targeted more than any other car brand, today's announcement of a free anti-theft clinic for these particular owners, in partnership with Hyundai, is a great step in reducing auto thefts citywide and in the neighborhoods I represent."
"Partnering with the community to address the needs of affected residents that we know need the software solution is a fantastic opportunity," said David VandeLinde, vice president of after-sales, Hyundai Motor America. "We firmly believe it takes a village to realize this. Everyone has come together to join forces to ensure the success of this event, benefiting the local community."
"Working with Mayor Adams and Hyundai to prevent car theft is a top priority for us," said Mark Schienberg, president, GNYADA. "Together, we are taking a proactive approach to ensure that Hyundai owners in New York City who need their vehicle software updated can quickly and efficiently get it done at our training center in Queens. I'm pleased to see the results of this partnership and the positive difference it will make for our community."
###