Free event this weekend at two locations in the Twin Cities to install anti-theft software for affected Hyundai owners to combat car thefts
Minneapolis
10 W Lake Street
November 10 - 11, 8 am - 5 pm
St. Paul
400 Snelling Ave N
November 12 - 13, 8 am - 5 pm
The Minneapolis Police Department, St. Paul Police Department, and Hyundai will host a free event this weekend to install anti-theft software for affected Hyundai owners to combat car thefts at two locations in the Twin Cities.
The clinic will be held from 8 am to 5 pm each day, Friday and Saturday in Minneapolis, and Sunday and Monday in St. Paul.
The mobile clinic is intended to complement Hyundai's nationwide network of dealerships and drive further installations of Hyundai's free anti-theft software upgrade for customers who continue to be affected by theft. Specially trained mobile service technicians will be on-site to install and complete the software upgrade, which should take less than 30 minutes.
Free. No registration needed. Customer lounge.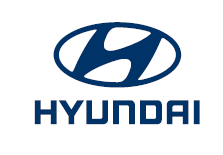 Minneapolis: 
Date: Friday, November 10 and Saturday, November 11.
Location: Former Kmart Parking Lot
Address: 10 W. Lake St, Minneapolis, MN 55408

HOURS:
8:00 AM to 5:00 PM
St. Paul: 
Date: Sunday, November 12 and Monday, November 13
Location: Allianz Arena – Shopping Center Parking Lot
Address: 400 Snelling Ave, N. St. Paul, MN 55104